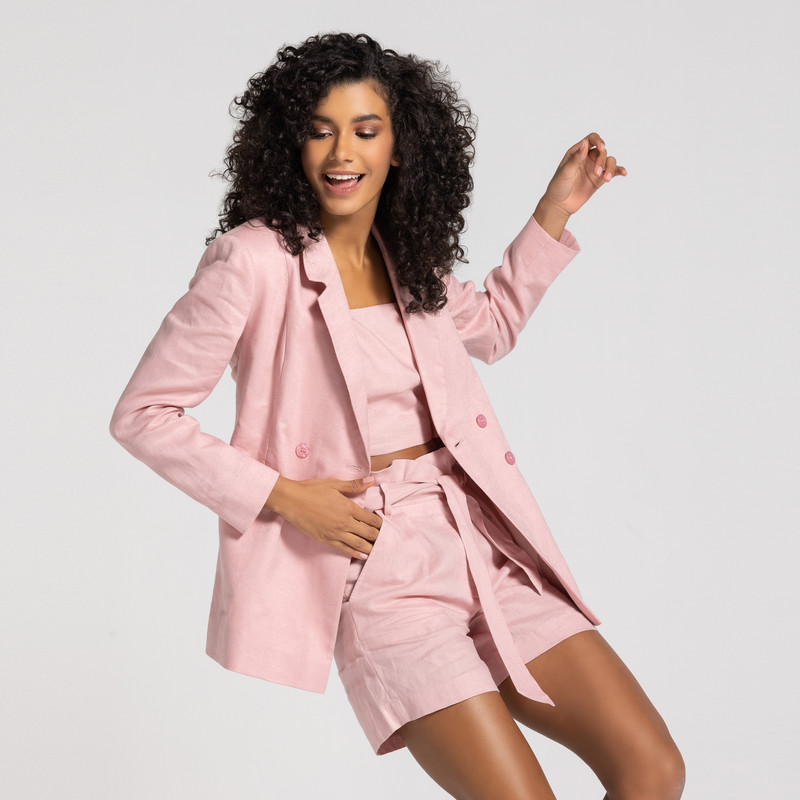 Ideated, designed and produced in the UAE, Lili Blanc is a new homegrown label, launched its first collection on February 2021 under the name of "HOPE". 
The ethos of Lili Blanc lies in offering the contemporary woman an impressive array of wardrobe staples that combine day-to-night style with all-day-long comfort. Each piece of the collection, as well as every collection moving forward, is designed to seamlessly adapt to one's existing wardrobe – either by creating head-to-toe looks by themselves or allowing one to mix-and-match pieces with their existing styles and favorites to create a complete outfit.
Sabrina's determination combined with her optimism during the turmoil of 2020 were her main inspiration behind the name of the brand. "Lili Blanc" not only expresses her direct fondness for the flower, but it also symbolizes the strength the "Lili Blanc woman" carries as she adapts to challenging and changing environments, whilst coming stronger and blossoming beautifully.